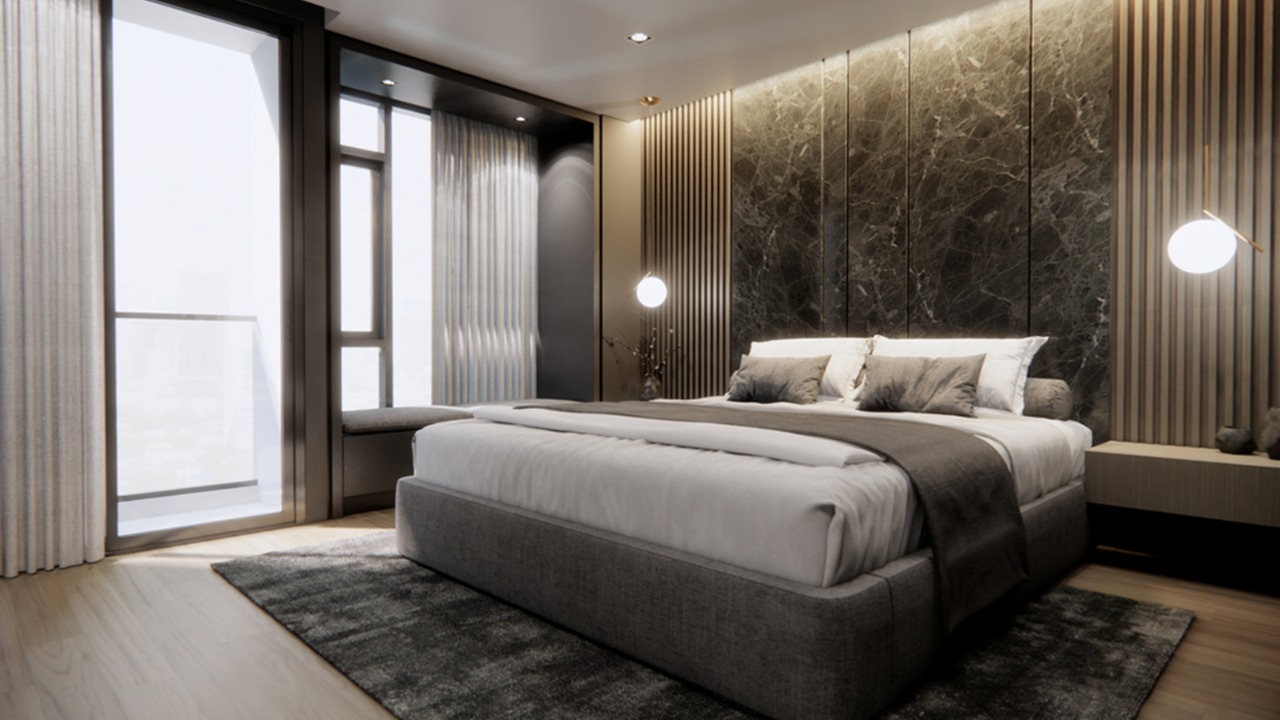 10 Bedroom Decorating Ideas That Will Stun You
One of the most private areas of your home is your bedroom. It's where you unwind and recharge, so there's no reason it shouldn't be the center of your attention. Although bedrooms are the most private rooms in the house, with access limited to a few, select guests, it's easy to overlook their overall appearance. But, before you go out and buy something new for your bedroom, have a look at these helpful hints for making your area as nice as possible.   
10 Bedroom Decorating Ideas  
  Whether it's a sculpture, a photograph, or a vibrant painting, a statement piece of artwork will show off your personal flair. Leaning your favorite piece against a wall instead of displaying it on a wall, can be just as stunning.
Add a hanging light fixture
The boob lights must be removed. Replace them with a dazzling chandelier or a statement-making hanging light. There's no need to overspend.
Consider adding a unique headboard to your bedroom for a low-maintenance approach to create a statement.
Granted, this is more of an organizing and cleanliness suggestion, but that doesn't diminish its significance. A messy bedroom does not appear luxurious, so keep it clean and tidy.
Focus on the statement pieces
  Each bedroom has its own focal point, whether it's a dark wood bed frame, a magnificent gilt dresser, or a velvet armchair, but make sure it's the room's highlight. Don't overcrowd the space with furniture; instead, let each piece stand on its own.  
Symmetry is a guaranteed technique to create a comfortable stay in your bedroom.
One of the simplest ways to improve the aesthetic of your bedroom is to add texture and warmth. A beautiful rug will instantly draw your bedroom together, whether you prefer florals or basic motifs like jute.
If you're anything like us, your nightstand is a jumble of necessities: hand creams, charging cords, half-empty glasses of water, and half-read books. It's time to rethink how that's all displayed. Put some things away in a drawer and put little objects on show in a pretty tray.
Adding some greenery is always the quickest and easiest method to transform your room from 'ordinary' to 'expensive-looking.' Adding a few plants, in whatever type, helps a room make the final transition to luxury.
Overfill Your Throw Pillows
Plush, overstuffed throw pillows, which go a long way toward converting your bedroom from 'everyday' to a true hideaway that rivals the most opulent of hotels, have a certain charm.
Best 7 Small Bedroom Decoration Ideas
Choose a neutral color for walls
Install a murphy bed
Have plenty of storage
Smaller things such as nightstands and wall artwork should be placed last in the room
A full-length mirror may find a small bedroom feel better
Instead of a nightstand, use bedside tables
Hooks can be used for both large and smaller objects
Couple Bedroom Decoration Ideas
Use romantic colors
Add a sofa, chair, or couch
Add a little mood lighting
Personalize your space
Graphic area rugs
Hardwood flooring
Meaningful artwork
Romantic Bedroom Decoration Ideas
Soft sheets, dimmable lighting, candles, soft area rugs, and silk window panels are some of the most vital features of a romantic bedroom. The silky sheets are the most crucial aspect of all. Make use of a warm color theme.
Red is a very warm and passionate color that can instantly make any space feel chillier
Use romantic and warm accessories to complete the look
Add special lighting
Add a sitting area
Make a Juliette balcony stand out.
Hang a canopy