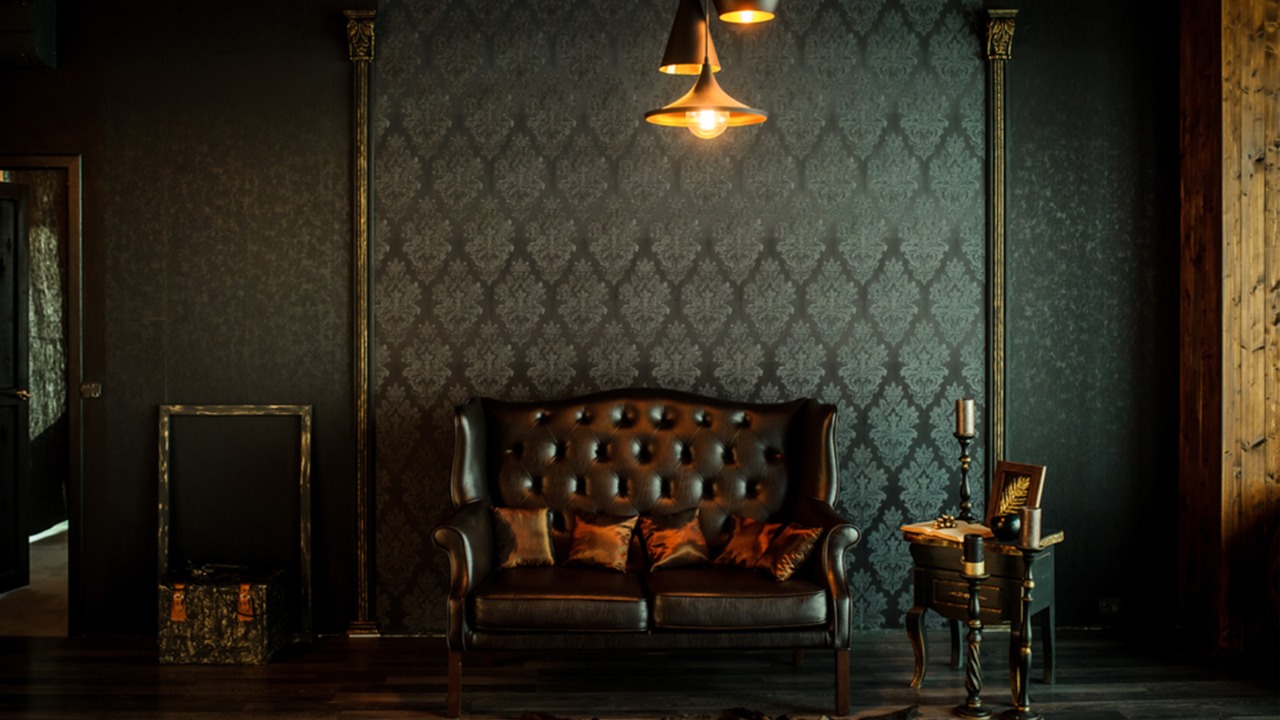 10 Vintage Interior Design Styles you didn't know!  
Vintage interior design is old-fashioned and elegant. The Vintage style involves the use of old-aged furniture, fabrics, accessories, colors, and decor. This vintage style creates the interior, usually romantic, flowing lines, a soft and elegant color that brings the feeling of legacy. With a modern twist, a spark from the past surfaces is also known as the vintage or retro look. Interior design in the retro style is an eclectic blend of old styles with new shapes or new forms with old materials and finishes.
13 Vintage Interior Design Style
The beauty of a room adorned with vintage treasures is that it is charmingly old-fashioned, eccentric, and individualistic, informal yet a little romantic, versatile, and budget-friendly.
Gold with Earth tones
In Perfect Harmony, the Old and the New
Sweet Pastels
Feminine and Sweet
Vintage Kitchen Décor
Tiny House Alternatives
Vintage Bathroom
Living Room with a Vintage Style
Decorations with an Edge
Living Room of Mum
Modern Vintage Interior Design
Retro Vintage Interior Design
Eccentric Vintage Living Rooms
When we think of vintage, we naturally think of an aged, slightly deteriorated, or old object or item. And this is the correct definition. 'A vintage—or vintage modern—design style makes extensive use of historical items that are either not or are not part of a specific design style. A retro-modern design style focuses on combining old and contemporary elements, sometimes even something unusual.'
Gold-painted vintage décor components are refined and attractive when utilized in moderation. These items should ideally be the focal points of the room, thus the rest of the furniture and materials should be kept to a minimum. Also, ensure the space appears to be enough in size.
In Perfect Harmony, the Old and the New
In fact, incorporating random components that assist evoke a specific feeling without going overboard is sometimes preferable. Choose vintage house décor that adds crucial details if you've chosen a contemporary sofa. A statement lamp, an antique glass-fronted cabinet, a magnificent mirror, or a vintage-style coffee table are all it takes to transform a drab living room into a warm and inviting space.
Pastel colors are great since they go with almost every piece of furniture or decoration. Consider this hallway, which features merely an armchair and a side table in addition to the stunning wallpaper and well-chosen, symmetrical art pieces. This doorway has enough edge thanks to the faux potted plants and flowers.
While antique décor is dominated by feminine forms, it also embraces feminine hues. Peach and pink tones, as well as other pastels, look excellent with all-white walls and plenty of natural light.
Every part of the house, even the kitchen, has a touch of vintage inspiration. Of course, you won't be using any fancy materials here, but the lighting fixtures and ceiling lights will more than makeup for it.
Newlyweds are frequently confronted with the issue of a lack of room in their house. Even in challenging situations, though, you can make a place work. To save space, choose scooped chairs or velvet armchairs instead of a huge sofa.
Of course, the very thought of a vintage-style bathtub is enough to send any lady into a state of fantasizing. If it isn't possible, there are still a plethora of solutions to explore. Stools and poufs, as well as side tables, are wonderful choices.
Living Room with a Vintage Style
In vast spaces, where chandeliers can be accommodated and distinct areas of the room can be easily separated, vintage pieces look stunning. The space has a sense of cohesion thanks to the clever placement of side tables.
When decorating a vintage room, don't be hesitant to use china or glass, especially if the rest of the color palette is so open. It's not necessary to choose items with similar nuances, but it's a nice touch.
Many of us have a deep desire for our living rooms to be as warm and inviting as our moms'. Vintage design components are ideal since they instill a sense of belonging. Despite its simplicity, we adore this down-to-earth living space.
Modern Vintage Interior Design
What's to say you can't merge two styles that appear to be diametrically opposed? You can be sure that the proper vintage pieces will fit into a modern home if you choose them carefully. You can go with vintage lighting (chandeliers or table lamps) or set aside a section of the room for a tea set. If space is a concern, a side table is a better option. It's perfect for modern antique living room designs.
Retro Vintage Interior Design
Design epochs are frequently revisited. With a modern twist, a spark from the past surfaces. This is also known as the vintage or retro look. Retro interior design is a mash-up of old styles and modern shapes or new forms with vintage materials and finishes. Any era can be accessed here, with the 1950s, 1960s, and 1970s is the most popular. It incorporates a kaleidoscope of clashing design elements, as well as color.
Eccentric Vintage Living Rooms
Certain situations necessitate unusual components, which you should welcome in little quantities. With an all-white, understatedly designed living area, the glass accent is even more striking.